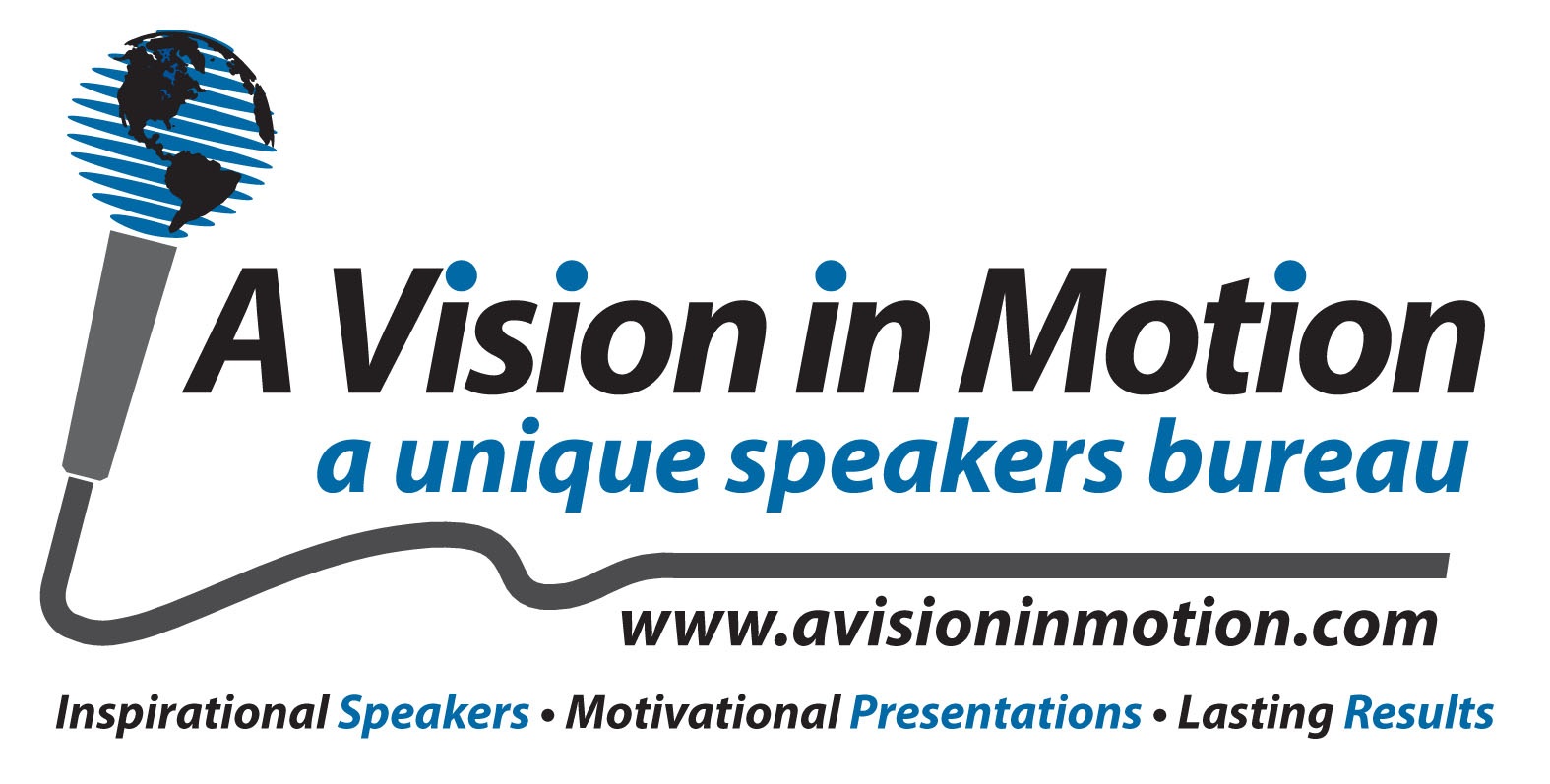 A Vision in Motion
A Vision in Motion is a unique speakers bureau that has united some of the world's most courageous and energetic presenters who have overcome tremendous personal adversities and now inspire and positively influence the lives of others.

A Vision in Motion is committed to improving people's lives by providing dynamic speakers and high impact presentations that are diverse, educational, motivational and entertaining.
Imagine a speaker delivering a message so powerful and so compelling that in an hour he or she has almost magically transformed the lives of an audience forever. Imagine a group of individuals who have committed their lives to breaking down barriers of fear by captivating audiences with their dynamic stories and heartfelt insights. Imagine being inspired to take action by a speaker long after his or her presentation.